On International Women's Day, girls, boys, women and men from around the world celebrate the political and social achievements that women have made. At New Moon Girls, it's an 
official holiday
 to celebrate the women and girls in our lives!  It is also a day to support women and girls in the changes that still need to be made when it comes to true equality for everyone in the world.
In Iceland, women have a tradition of wearing red socks and marching through the streets. Read the amazing story about how it originated! In celebration of IWD, the staff of NMG is wearing red socks to show our support.
Join us in the celebration! Post your photos to our Facebook, Pinterest, Google+, and Twitter with the hashtag #RedSocksNMG! We can't wait to see you all showing your support in solidarity with women and girls!
You can also celebrate by helping future generations of girls and taking a stand for sexual abuse prevention. Amy Crofts is generously putting a cherished family heirloom on the auction block. The proceeds from this auction are being generously donated to New Moon Girls and Passages Shelter, in Richland Center, WI. Passages works to prevent and treat abuse of girls and women. Hurry! The auction ends Sunday, March 9, at 10:00 pm central time.
New Moon Girls member, Rachel has suggested many ways you, your family and friends can celebrate today:
Send out an email to all your awesome girl friends and family to tell them how much you appreciate them.
Send a NMG "You Are Beautiful" e-card to your friends.
Take a picture of yourself and your friends or relatives celebrating (and share it with us!).
Write a poem about how wonderful women are.
Write a story about one of the wonderful women or girls in your life.
NMG Online Editor, Megan Fischer-Prins (middle) joined Jodie Evans and friend Anna at a 2010 Join Me On The Bridge Event!

Around the globe, women and men gather on bridges, an event called Join Me On The Bridge, to support a call for peace and equality for women in war torn countries. NMG Online Editor, Megan Fischer-Prins shared her experience with Join Me On The Bridge in 2010.
How will you celebrate International Women's Day today?  Share your pictures, videos, and stories with us on NewMoon.com.
Inspire everyone in your life to support girls and women worldwide on this very special day!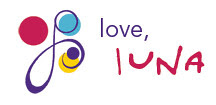 Copyright © 2014 New Moon Girls Media, All rights reserved.

---

Contact Us
New Moon Girl Media
P.O. Box 161287
Duluth, MN 55816 USA

Click on photo to order online. Order by phone: 1-800-381-4743. M-F, 8am-4pmcentral time.